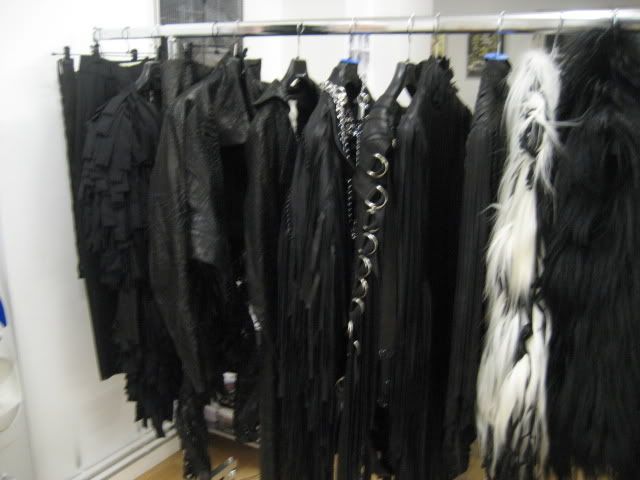 //La sorpresa semisorprendente ha explotado, una sorpresa en The Paris Men's Fashion Week que se dió ayer, y obvio nos enterariamos antes.

Una de las limitaciones en la moda es menswear, y es que han sido, muy pocos los nombres que han sabido catapultarse como índice para la moda masculina. El mes pasado, Matthew Wiliamson, Carlos Miele, Christophe Decarnin para Balmain y Roland Mouret, fueron los nombres que anunciaron sus proyectos para introducir moda masculina.

Hoy 2 de los creadores más evolutivos y con índice masculino en sus colecciones, prepararan, cada uno por su cuenta claro, una colección menswear. Rick le ha puesto chicos womenswear. Gareth ha mostrado el unisex en sus exposiciones en Londres, pero no en París. Ahora ellos dicen prepararan dividiendo en dos shows womenswear y menswear.

Y si esto te dice algo: "He mirado mis bosquejos y por el momento tengo un para de abrigos atulipados" dijo Rick ayer por la tarde.
Por su parte Gareth cerrara The Paris Men's Fashion Week en el Palais de Tokio, el mismo lugar donde presento su última colección en Septiembre pasado en Paris Fashion Week.

La realidad de la industria hoy es muy difícil, y el crear una marca secundaria mucho más, pues gracias a la crisis económica, Valentino, Marni y Fendi han cancelado sus participaciones de menswear. Y Zac Posen dijo ayer por la tarde no incursionara pronto en una línea secundaria a pesar de su deseo durante años.

Pero Rick Owens y su esposa la increíble Michelle Lamy tienen un interés del 49 % en la firma de Pugh. "Solo venga usted con una mente abierta" dice Rick.

Lo esperamos ver todos con atención, sin embrago la idea parisina no es muy fácil hoy.